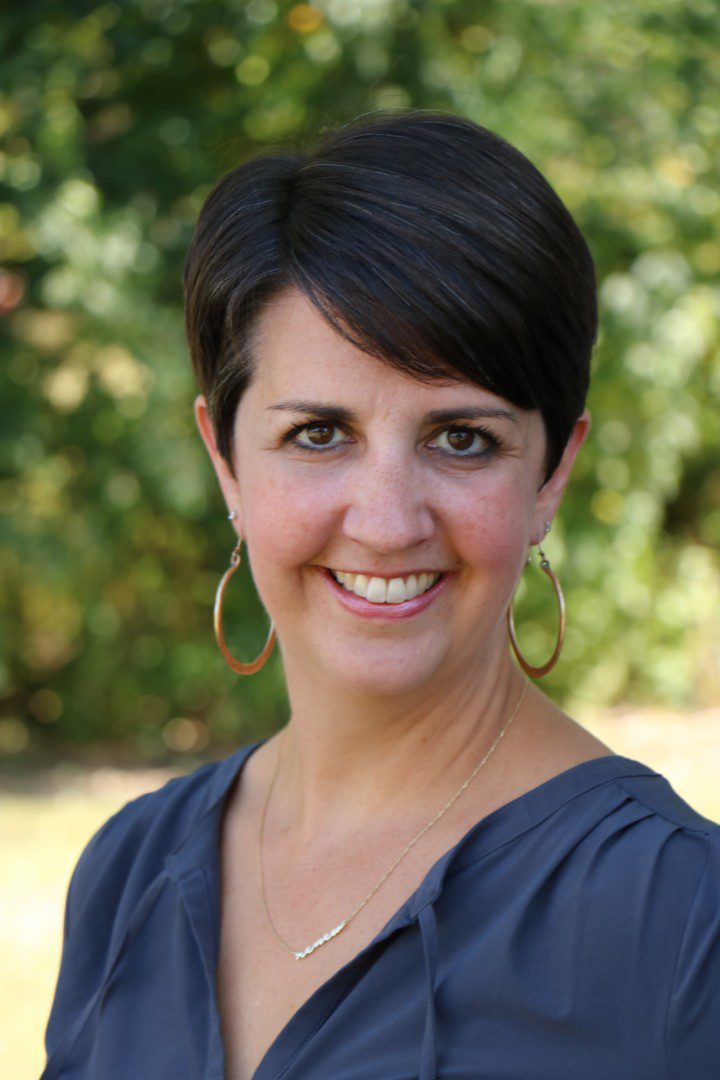 Biography
As owner and co-founder of Renew Wellness, a holistic counseling practice specializing in EMDR therapy, mindfulness practices, and yoga, Anna Schott believes that real change comes from connecting the mind, body, and spirit utilizing a variety of holistic modalities and interventions.
Anna is a LISW-S and earned her Masters in Social Work and Masters of Arts in Public Policy and Management through The Ohio State University. She earned her BA in Psychology from Denison University.  She is trained in and utilizes EMDR therapy, Mindfulness Based Stress Reduction Therapy, and DBT.  Anna is a Certified EMDR Therapist and an Approved Consultant through the EMDR International Association as well as an EMDR trainer and adjunct faculty member of the Institute for Creative Mindfulness.
In addition to her clinical background, Anna is a Registered Yoga Teacher and teaches therapeutic yoga classes to clients of Renew Wellness.  As part of the treatment process, all clients who attend therapy at Renew Wellness receive a free yoga membership and can attend any of the classes offered at Renew Wellness.
Anna also provides EMDR consultation to clinicians working towards their EMDR training requirements as well as certification.  She co-facilitates EMDR basic trainings as an adjunct faculty of the Institute for Creative Mindfulness and co-founded Central Ohio EMDR Connection, which provides advanced EMDR therapy trainings.  Anna enjoys expanding clinicians' knowledge of EMDR therapy and demonstrating how to incorporate EMDR therapy into their own practices.
​Anna is passionate about working with individual clients with complex trauma, attachment trauma, PTSD, dissociation, depression, anxiety, and addiction on a weekly basis and also offers EMDR intensive sessions on a case-by-case basis.  In therapy, her specialty is to help clients reprocess negative beliefs about oneself and develop mindfulness skills, overcoming anxiety, depression, dissociation, complex and attachment trauma, addictions, and compulsive behaviors, freeing them to work towards discovering their best self.
---
Consultation Information
Consultation Rates
$125.00/hour for individual consulting
$75.00/one-hour group consultation
Consultant specialties: chronic/complex trauma and dissociation in adults; attachment trauma; somatic interventions and yoga
---
Location
287 W. Johnstown Road, Columbus, Ohio, United States