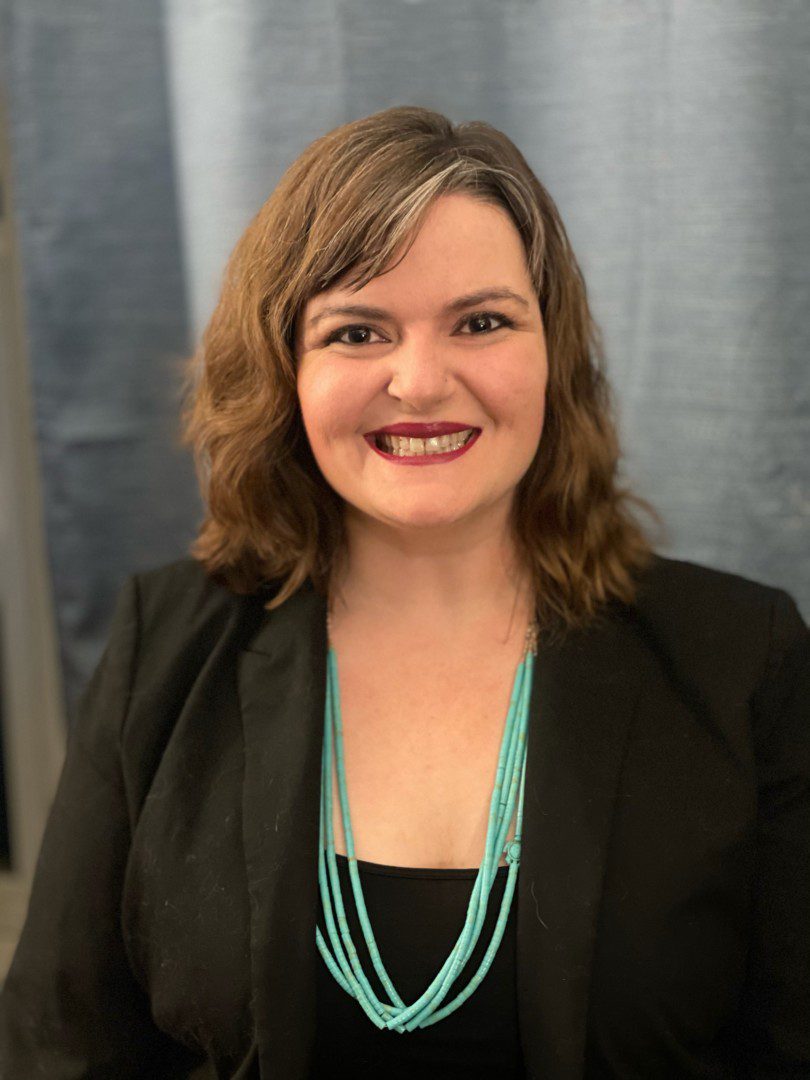 Biography
Beck has always been a "handler." It wouldn't be surprising to hear her say, "I'll take care of it!" with excitement, enthusiasm, and most importantly, skill. Between her Master's in Clinical Mental Health Counseling and her organizational skill acquired through twenty years of administrative experience, Beck is an organizational expert, seeing patterns through chaos and deftly navigating challenging situations. 
Beck started working in dental offices when she was just 18, and eventually used her skills and experience to become an office manager, professionally temping and offering training to many different dental practices in the Denver Metro area. Never really being satisfied with "just" being a manager, she earned her Master's degree from the University of Colorado-Denver in 2015. Her early experiences in internship and post grad were at the Gender Identity Center of Colorado, where she enjoyed working with clients seeking everything from guidance in transition to coming out to loved ones, to cheering them on and encouraging clients to live their authentic lives, not to mention clients who just wanted to work toward their goals in an understanding and non-judgmental environment. Training interns as a Clinical Manager specializing in Integrity Maintenance added the cherry on top to an incredible clinical experience as it utilized one of her most-loved qualities: teaching and training. Beck has always had a passion for counseling, and used to attend Continuing Education events while still in graduate school, simply for the knowledge. She met Jamie at one such event in 2013, which started her journey with the practice of Dancing Mindfulness.   
Beck has been a Dancing Mindfulness facilitator since 2014 and thoroughly enjoys all forms of creative expressions, including dance, writing, visual arts, needlecrafts, and especially vocal music. Beck spent many years in Denver as part of several vocal groups including an 80-voice women's chorus, a small a capella group, a large mixed-voice chorus, and a local cover band. 
In January 2022, Beck starts the next leg of her educational journey by starting a second master's degree! This degree will be a Master of Science in Organizational Leadership (MSOL) with an emphasis in Human Resources through the University of Colorado Boulder's online program designed specifically for working adults.
Location
Wichita, Kansas, United States