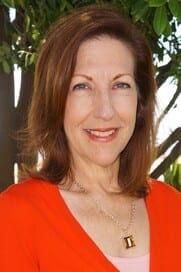 Biography
Rhea Harris-Junge, LMFT is a Certified EMDR therapist in Goleta, California who has been in private practice since 1991 working with adults, adolescents, and couples. Rhea has extensive experience treating Eating Disorders, Anxiety, and Mood Disorders. In working from the perspective that treating underlying trauma is vital if a client is to make deep, lasting change, Rhea utilizes EMDR, Havening Techniques, Gestalt Therapy, and IFS. Throughout her career, she has provided local trainings on treating Eating Disorders and Co-Parenting for divorced parents. Rhea is a graduate of the Institute for Creative Mindfulness training program in EMDR therapy and an EMDRIA approved consultant.
Consultation Information
✓ Experienced In Online EMDR Therapy Training model
Consultation Rates
$85.00/hour for individual consultation or $80.00/hour discounted rate when four consultations are pre-paid
$80.00/two-hour group consultation or $60.00/two-hour group discounted rate when four groups are pre-paid
Consultation Group Info
Offers mixed teleconference groups. Email directly at rhea-harris-junge@gmail.com to register.
Location
Goleta, CA, USA