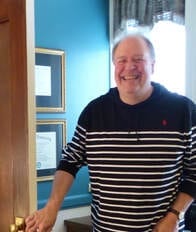 ---
Biography
Rick Marsili, LPC, NCC is a Licensed Professional Counselor in Pennsylvania. His private counseling practice is located in Greensburg, Pennsylvania (30 miles east of Pittsburgh). As a Social Justice Counselor, he is very involved in grassroots advocacy efforts within the LGBTQIA Community. Rick has been in the counseling profession for 30 years working in the addiction, mental health, and child welfare fields. He is an EMDR Certified Therapist and an EMDR Consultant after graduating from the Institute for Creative Mindfulness EMDR therapy training program. During his years in the counseling profession he has been a counselor, educator, program developer, and mentor to counselors. He specializes in providing trauma informed care to children, adolescents, families, and adults. He also provides EMDR therapy to inmates in a jail setting. He is trained in mindfulness based cognitive coping skills, dialectical behavioral therapy, cognitive behavioral therapy, and affirmative therapy. He integrates spirituality into the healing process for individuals.
---
Consultation Information
Consultation Rates
$70/hour for individual consultation
$60/two-hour group consultation
---
Location
No location information provided.