Dancing Mindfulness Facilitators and Friends
Expressive Arts Intensive Retreat
April 29-May 1, 2022

Villa Maria Education and Spirituality Center
Villa Maria, PA
In-Person Registration: CLOSED // Online Registration: OPEN
Join us for our Annual Expressive Arts Retreat
We are thrilled to be back in our usual retreat home at
Villa Maria Education & Spirituality Retreat Center
in Western Pennsylvania for the Dancing Mindfulness Facilitators and Friends Annual Retreat. This year, we will offer a HYBRID retreat, with an option to attend in-person under 
COVID-19 protocols
 established by the state of Pennsylvania. An ONLINE option is also available just as we offered last year. Join us for this retreat, which also counts as Expressive Arts Module D, for our 
Certificate of Expressive Arts 
program. This year we will be joined by special guests Dr. Kellie Kirksey, Irene Rodriguez, Kalindi Edwina Hoffmann, John Michael Thornton, Spiral Rhythms Ensemble, and other guests TBA – you won't want to miss this year's events!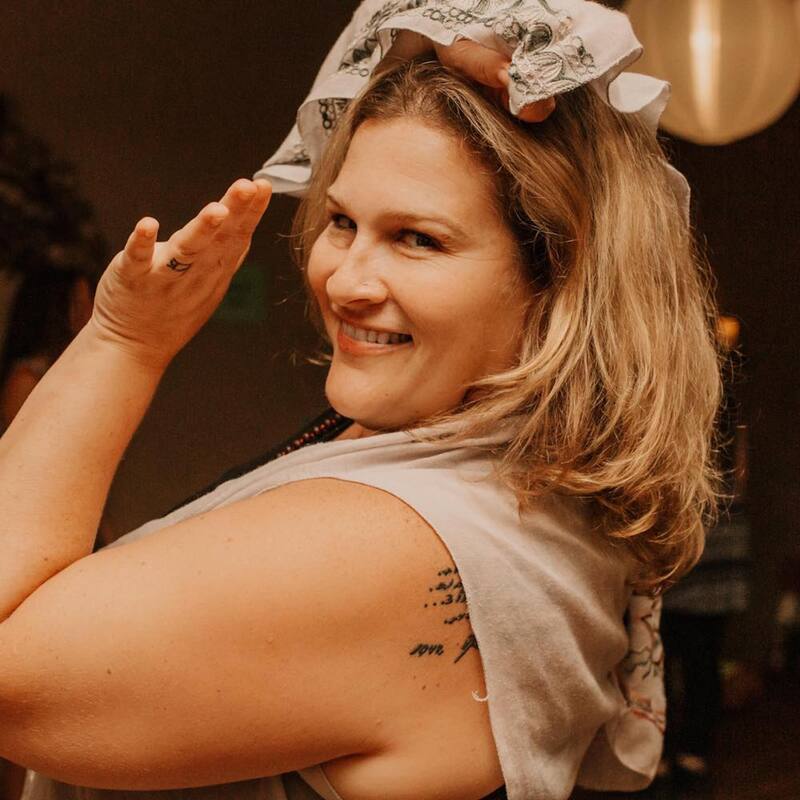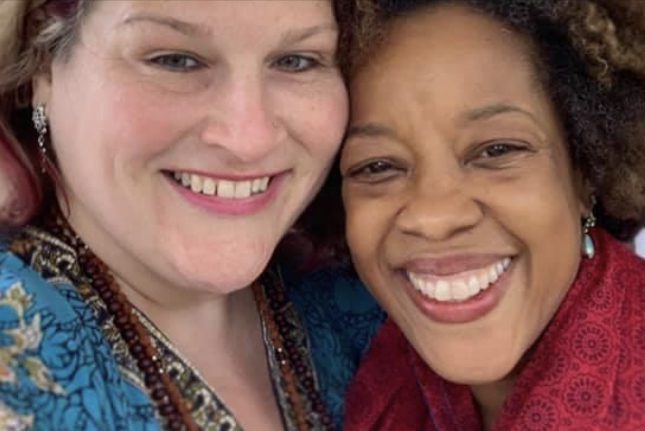 An African-Centered Perspective on Bilateral Stimulation and Healing
(In-Person Only)
PRESENTED BY Dr. Kellie Kirksey
& DR. JAMIE MARICH
Join Dr. Kellie and Dr. Jamie IN-PERSON for the first time for this cycle of this EMDRIA-approved advanced topics course, offering participants a model for how therapists can better serve their BIPOC clients in trauma-focused care. The four healing arts of drumming, dancing, storytelling, and silence are the foundational practices in indigenous approaches to healing.
9:00am-4:30pm, April 29, 2022
Cost: $50.00 (if attending main retreat)
Cost: $115.00 (as stand-alone course)
6 CE credits hours available
Available in-person only
Lunch is included for attendees
Feeling the Call to Facilitate?
We are now accepting proposals!
Have you been thinking about crafting your own retreat session, leading a dance chapel or yoga session? If so, submit your proposal! Submissions will be accepted upto December 13, 2021.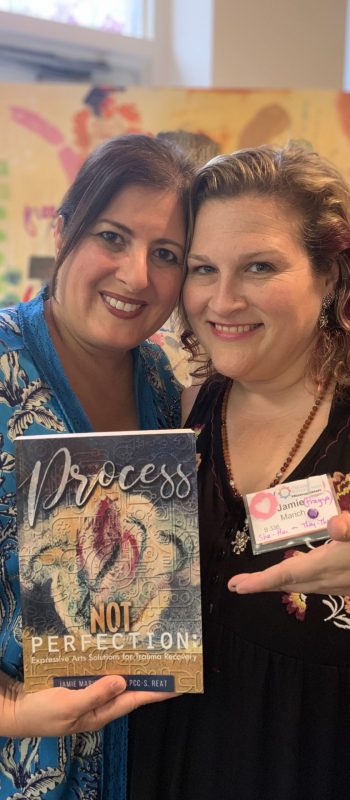 In-Person Registration Closed
Retreat Package Options (April 29 - May 1, 2022)
For those attending the retreat in-person, meals are included from Friday dinner through Sunday breakfast. If you are adding the extra night Thursday breakfast and lunch are also included. We ask you to disclose any special dietary requests or accessibility accommodations requests in the registration form.
Due to ever-changing COVID protocols the lodging situation may change. We will keep you posted on any changes via email. At the moment shared rooms are permitted, but this might change closer to the retreat.
Preliminary Retreat Agenda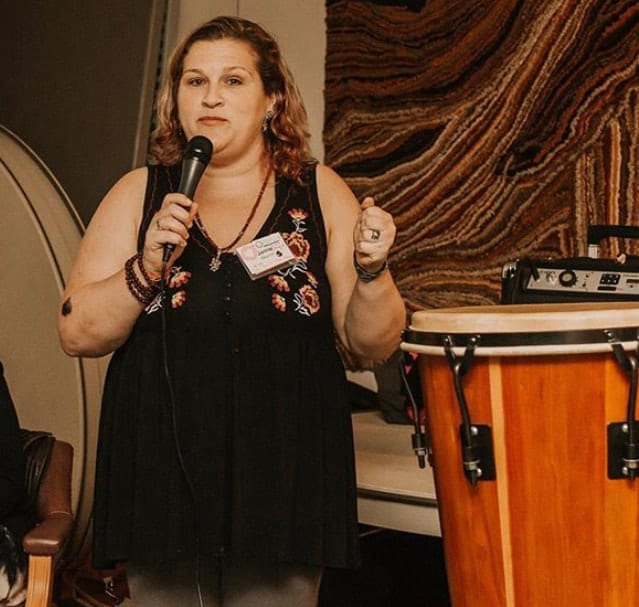 Dancing Mindfulness Facilitator and Friends 2022
Day
Session
Time
Location
Thursday, April 28
Early Arrival for Those Who
Purchased an Extra Night
5:30pm-9:30pm
Begel Hall West
Friday, April 29
Breakfast (for Thursday overnight guests)
8:15am-9:00am
Pre-Retreat Workshops (Optional)
9:00am-4:30pm
Begel Hall West
In-Person Retreat Arrivals
4:00pm-7:00pm
Begel Hall West
Dinner
5:25pm-6:00pm
Free Time
6:00pm-7:30pm
Opening Orientation & Dance with Dr. Jamie Marich
7:30pm-9:30pm
Mother Madeline
Saturday, April 30
Morning Yoga with Kalindi
7:30am-8:30am
Mother Madeline
Breakfast
8:15am-9:00am
Morning Sessions 1
The Yoga of Writing: How to Connect the River and the Ocean- In-Person Attendees (Dr. Jamie Marich)
No One Cares: Letting Go of Insecurity by Not Giving a Fuck- Online Attendees (Beck Bright-Samarzia)
9:00am-10:15am
Begel Hall West

Morning Sessions 2:
No One Cares: Letting Go of Insecurity by Not Giving a Fuck- In-Person Attendees (Beck Bright-Samarzia)
The Yoga of Writing: How to Connect the River and the Ocean- Online Attendees (Dr. Jamie Marich)
10:30am-11:45am
Begel Hall West
Lunch Break
12:00am-1:00pm
Wellness Services Available TBA (Extra Fee Applies)
1:00pm-7:00pm
Begel Hall West
Featured Afternoon Session with Irene Rodriguez: Finding Your Creativity by Embracing the Mystery of Self-Expression & Intuitive Painting (Online & In-Person)
1:30pm-4:00pm
Mother Madeline

Yoga Nidra with Garrett La Valley
(Online & In-Person)
4:15pm-5:00pm
Mother Madeline
Dinner
5:25pm-6:00pm
Free Time
6:00pm-7:30pm
Evening Program with Spiral Rhythms Ensemble (In-Person) or Free Time
7:30-9:00pm
Mother Madeline
Sunday, May 1
Dance Chapel with Alicia Hand Main Hall
7:30am-8:30am
Mother Madeline
Breakfast
8:15am-9:30am
Morning Session: Chanting with TBA
9:30am-10:00am
Mother Madeline
Share Your Practice: Closing Program Led by Dr. Jamie Marich & Participating Facilitators
10:00am-12:00pm
Mother Madeline
Departure