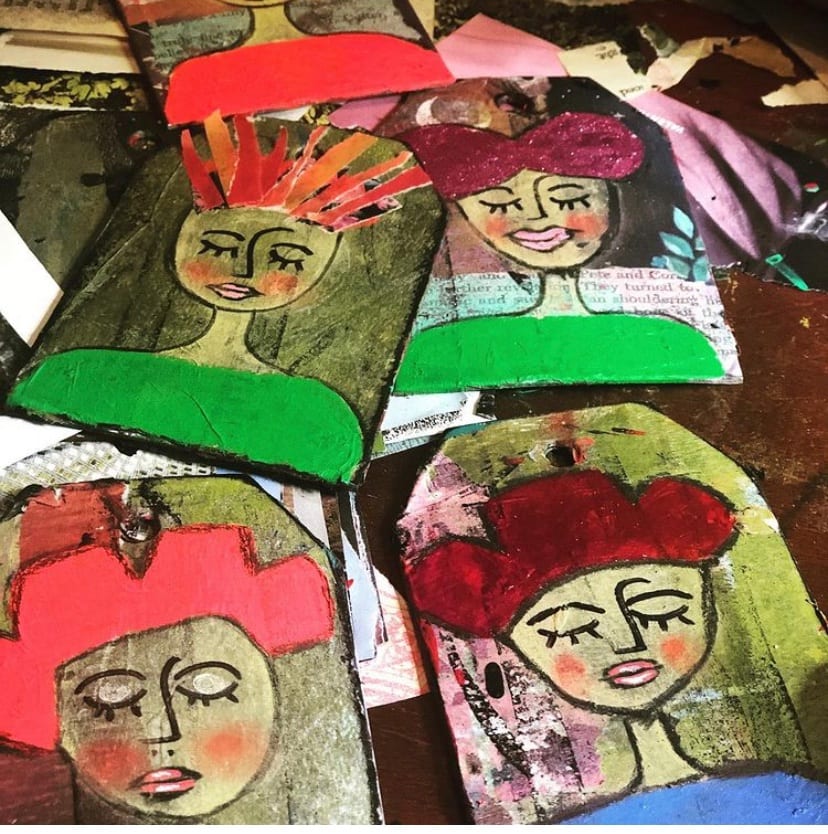 2023 Scholarships Closed for online eMDR Therapy
There are no available scholarship spots for online EMDR Therapy Training in 2023. We do still have limited spots for select in-person trainings.
ICM Diversity & Social Justice Scholarship
About the Scholarship
The Diversity and Social Justice Scholarships sponsored by The Institute for Creative Mindfulness are offered to professional clinicians actively working to promote social justice in their circles of work and influence. Anyone in financial need who can describe how they would use the training for which they are applying (e.g., EMDR Therapy, Dancing Mindfulness, Yoga for Clinicians, other Expressive Arts Therapy trainings) to promote the value of social justice may apply. The social justice component of the ICM core values statement reads:
We actively promote diversity, equity, and inclusion within trainings, programs, and publications. We acknowledge the importance of anti-racism and anti-oppression work as imperative to trauma-focused care. We devote ourselves to the purposeful cultivation of a community that is representative of society and the inclusion of individuals of all backgrounds, traditions, and individual differences. We are an LGBTQ+ affirming organization committed to elevating the experiences of Black, Indigenous, Latinx, Asian, and traditionally underrepresented voices in whatever we can.
People from all backgrounds may apply for the scholarship, regardless of how you personally identify. We view scholarships as an investment in you and in the future of more conscious communities. As part of your application essay, please address the following items:
What is leading you to training in the chosen program? (e.g., EMDR Therapy, Dancing Mindfulness, Yoga for Clinicians, or other Expressive Arts trainings) 

How do you envision the Institute for Creative Mindfulness' program meeting your needs? 

Although you may or may not choose to disclose certain aspects of your identity,  please tell us a bit about your personal journey and how it led you to this point in your career. 

How does your personal journey inform your approach to healing trauma and promoting social justice?

Please tell us more about the population and community that you serve. Who are the types of people that will directly benefit from you receiving this training for which you are applying? 

Although you do not have to disclose specific details, please give us a general description of what financial barriers may stand in the way of you taking a training with the Institute for Creative Mindfulness at the present time. 
Preparing Your Essay
Essays must be 1000-2000 words and incorporate the bullet point questions listed above. Applications are taken on a continuous basis, and we will inform those selected within one month of any given training cycle if they can be accommodated. We will follow up with an email if you have not been selected, at this time, to receive a scholarship. You are always welcome to apply at a later time since our capacity to accommodate and the variety of applicants may fluctuate over time.
We offer a select amount of scholarships for trainings offered by Dr. Jamie Marich, and select affiliates may also choose to participate in this program. 
If chosen to receive a scholarship of any amount (we typically award partial scholarships), you will be notified on procedures and/or next steps.