Dancing Mindfulness Facilitators and Friends
Expressive Arts Intensive Retreat
April 28-30, 2023

Villa Maria Education and Spirituality Center
Villa Maria, PA
Check back soon for more info!
Join us for our 10th Annual Expressive Arts Retreat!
We are thrilled to be back in our retreat home at
Villa Maria Education & Spirituality Retreat Center
in Western Pennsylvania for the Dancing Mindfulness Facilitators and Friends Annual Retreat. This year, we will once again offer a HYBRID retreat, with an option to attend in-person under 
COVID-19 protocols
 established by the state of Pennsylvania. An ONLINE option is also available just as we offered last year. Join us for this retreat, which also counts as Expressive Arts Module D, for our 
Certificate of Expressive Arts 
program. This year, we are happy to be joining up virtually with Irene Rodriguez and our Dancing Mindfulness 
community friends in Puerto Rico
 who will be holding their retreat activities near San Juan.
Scheduled Special Guests include Spiral Rhythms Ensemble, Dr. Orixa Bowers, Erica Hornthal, Dr. Kellie Kirksey, John Michael Thornton, Garrett La Valley and Julianne Roshan Dow.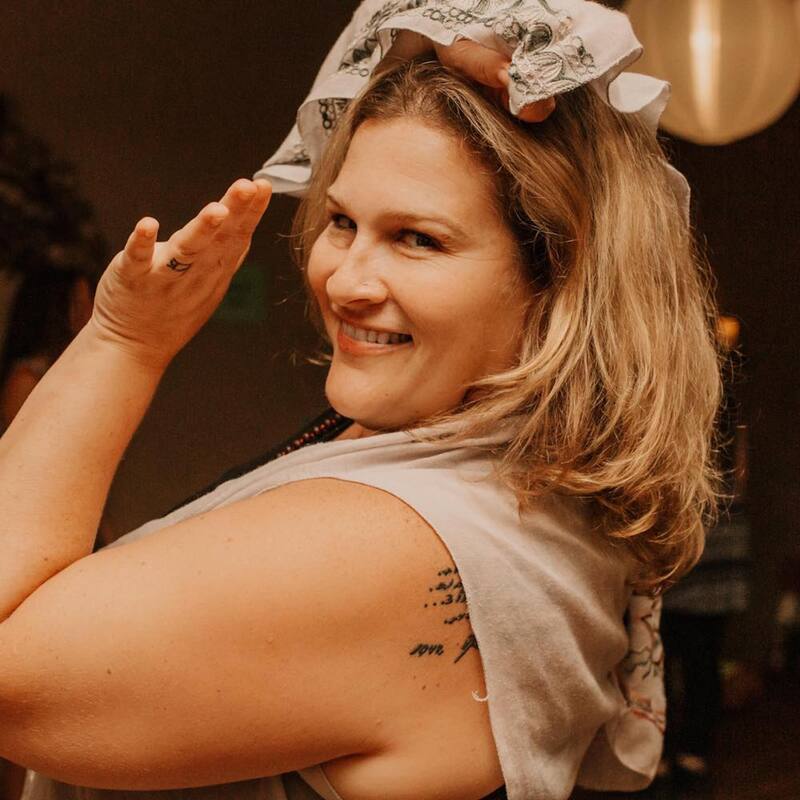 April 28, 2023 - In-Person Only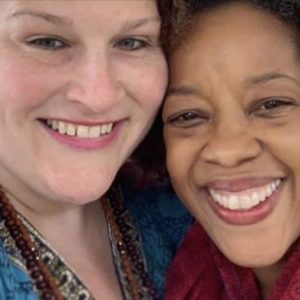 The Ethics of Self-Care and Nourishment: Strategies and Imperatives for Professionals
PRESENTED BY Dr. Jamie Marich
& Dr. Kellie Kirksey
In this full-day CE workshop, Dr. Jamie and Dr. Kellie reflect on the reasons that we neglect to nourish ourselves fully as they familiarize us with the ethical implications involved.
9:00am-4:30pm, April 28, 2023
Cost: $60.00 (if attending main retreat)
Cost: $95.00 (as stand-alone course)
Lunch is included for in-person attendees
6 CE credit hours available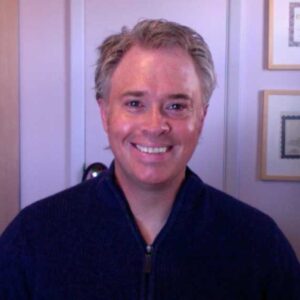 Enhancing Your Practice by Connecting Intuitively with Others
PRESENTED BY Rev. John Michael Thornton
In this workshop we will explore ways to tap into your intuitive abilities to quickly form a connection with clients and then release that connection when it is no longer useful. We will explore how to perceive an aura and how it changes with a person's emotional state. 
9:00am-4:30pm, April 28, 2023
Cost: $50.00 
(if attending main retreat)
Cost: $75.00 
(as stand-alone course)
Lunch is included for in-person attendees
No CE credit hours available
Feeling the Call to Facilitate?
We are now accepting proposals!
Have you been thinking about crafting your own retreat session, leading a dance chapel or yoga session?  If so, submit your proposal! 
 With this being the tenth anniversary of the retreat, we are especially interested in proposals and presentations that can show the evolution of Dancing Mindfulness as a practice and as a complete expressive arts therapy approach.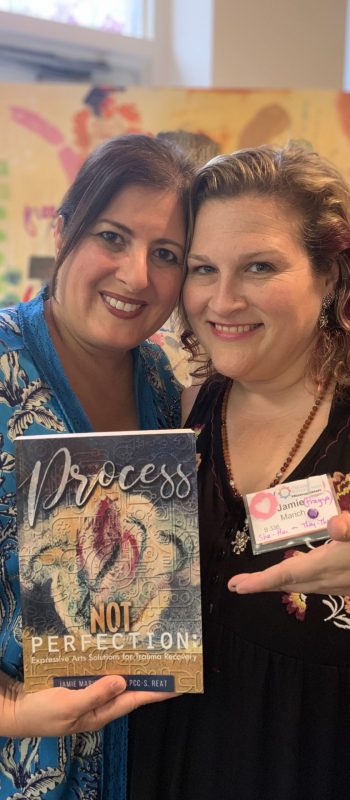 Retreat Package Options (April 28 - 30, 2023)
Extra Night Stay (April 27, 2023)
For those attending the retreat in-person, meals are included from Friday dinner through Sunday breakfast. If you are adding the extra night Thursday breakfast and lunch are also included. We ask you to disclose any special dietary requests or accessibility accommodations requests in the registration form.
Due to ever-changing COVID protocols the lodging situation may change. We will keep you posted on any changes via email. At the moment shared rooms are permitted, but this might change closer to the retreat.
Preliminary Retreat Agenda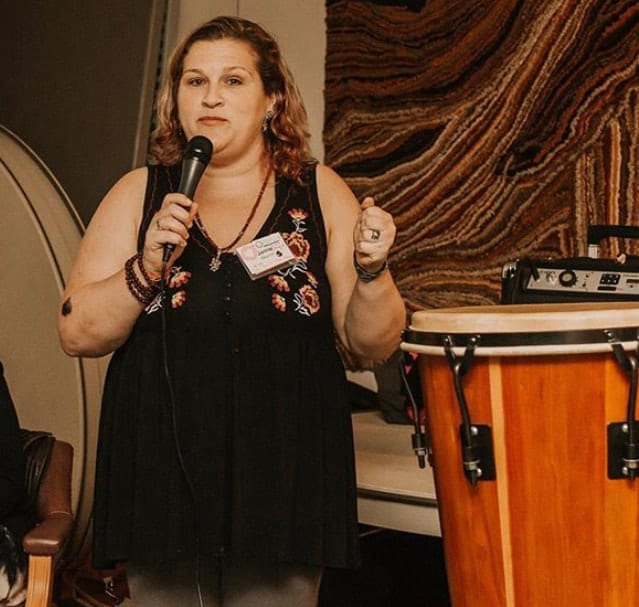 Dancing Mindfulness Facilitator and Friends 2023
Day
Session
Time
Location
Thursday, April 27
Early Arrival for Those Who
Purchased an Extra Night
5:30pm-9:30pm
Begel Hall West
Friday, April 28
Breakfast (for Thursday overnight guests)
8:15am-9:00am
Pre-Retreat Workshops (Optional)
9:00am-4:30pm
Begel Hall West
In-Person Retreat Arrivals
4:00pm-7:00pm
Begel Hall West
Dinner
5:25pm-6:00pm
Free Time
6:00pm-7:30pm
Opening Orientation & Dance with Dr. Jamie Marich
7:30pm-9:30pm
Mother Madeline
Saturday, April 29
Morning Yoga with Julianne Roshan Dow
7:30am-8:30am
Mother Madeline
Breakfast
8:15am-9:00am
Morning Session 1
Exploring the Intersections of Expressive Arts and Reproductive Justice(Dr. Orixa Bowers)
All Participants
9:00am-10:30am
Mother Madeline
*Dr. Orixa will be available in Begel West from 10:45-11:45am for all participants wanting to take part in some extra process time.
10:45-11:45am
Begel West
Morning Session 2:
A Body Aware Approach to Emotional Well-Being (Erica Hornthal, LCPC, BC-DMT)
All Participants
10:30am-11:45am
Mother Madeline
Lunch Break
12:00am-1:00pm
Wellness Services Available TBA (Extra Fee Applies)
1:00pm-7:00pm
Begel Hall West
Afternoon Session 1
Working Through Emotions with Stand Up Comedy(Shannon Dillon, LPCC-S)
All Participants
1:30pm-2:45pm
Mother Madeline

Afternoon Session 1
Embracing Limitations: Embodying Empathy and Understanding (Destiny Aspen Mowadeng, CTRC)
All Participants
3:00-4:00pm
Mother Madeline

Yoga Nidra with Garrett La Valley
4:15pm-5:00pm
Mother Madeline
Dinner
5:25pm-6:00pm
Free Time
6:00pm-7:30pm
Evening Program with Spiral Rhythms Ensemble (In-Person) or Free Time
7:30-9:00pm
Mother Madeline
Sunday, April 30
Dance Chapel (Instructor TBA)
7:30am-8:30am
Mother Madeline
Breakfast
8:15am-9:30am
Body Aware/ Movement Therapy Demo with Erica Hornthal
9:30am-10:00am
Mother Madeline
Share Your Practice: Closing Program Led by Dr. Jamie Marich & Participating Facilitators
10:00am-12:00pm
Mother Madeline
Departure