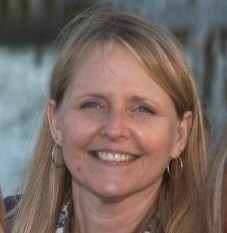 Biography
EMDRIA Certified EMDR Therapist and Consultant in Training under Amy Wagner
Michelle is the founder of Life Walk Counseling Services, LLC in rural northwestern Pennsylvania. She is an EMDRIA Certified Therapist and Consultant in Training under Amy Wagner. Michelle also is very excited to co-facilitate with Amy Wagner in Soul of Dissociation. Michelle completed EMDR training with ICM in 2020.
Michelle is a graduate of Slippery Rock University of Pa with her Master's in Community Counseling, with a concentration in Addictions.
Michelle has worn many hats while working in the Mental Health Field since 1991 (and she shares that she does not feel old enough to have that many years in the field!). She was involved as a Crisis worker with her local Domestic Violence Shelter and Drug and Alcohol Center. She has been a Youth Worker/Counselor working with kids and their families with mental health concerns; she worked as a counselor and taught health classes in a day treatment program for delinquent and adjudicated youth. Michelle was a Rape Crisis and Domestic Violence Counselor where she provided rape crisis counseling immediately after the trauma and she advocated for her clients and assisted in obtaining PFA's. Michelle was a residential treatment facility counselor for Delinquent or adjudicated Adolescents where she worked with kids in the Drug and Alcohol Unit. She was a Drug and Alcohol Counselor and a DUI treatment group facilitator at a County Mental Health/D&A for 10 years. After obtaining her master's degree, she worked as a Drug and Alcohol Counselor at a facility offering Outpatient, Intensive Outpatient, and Inpatient D&A treatment to adults. Michelle supervised the County Crisis Department, the Drop-In Center, and PEER for an agency while also providing services to clients involved in Psychiatric Rehab.
Michelle operates and is a therapist at Life Walk Counseling Services, LLC, where she (and her therapy cat: Paisley) is Blessed to meet and share in the healing of some pretty incredible and courageous individuals. She goes to an office; however, she does not think of what she does as work…it is her passion. Michelle specializes in working with those who experience: Trauma, PTSD, Disordered Eating, Dissociation, Adult Child of Alcoholics, Addictions, First Responder Traumas, Grief, Specialized Crisis/ Debriefing Response (immediate grief/trauma/crisis).
Michelle believes that healing is a process, something that takes place over time and through our different developmental lenses and experiences. She understands healing IS possible and knows this firsthand. She is forever humbled and grateful for the friends, experiences, and mentorship with ICM!
Consultation Information
Location
115 Mabon Street, Brookville, PA 15825, USA