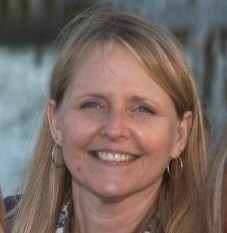 Biography
EMDRIA Certified EMDR Therapist and Consultant in Training under Amy Wagner
Hello!! I am happy to meet you! I am the founder of Life Walk Counseling Services, LLC in rural northwestern Pennsylvania. I am an ICM graduate.  I am an EMDRIA Certified Therapist and Consultant in Training under Amy Wagner with whom I am very excited to co-facilitate in Soul of Dissociation and, her new course, Got Parts? I have also had the pleasure to offer consultation during online EMDR trainings in my areas of specialty.
After graduating Slippery Rock University of Pa, and attaining a Master's in Community Counseling, with a concentration in Addictions, I continued to soak up knowledge by attaining status as a Certified Clinical Trauma Professional Level 2,  Certificate in Eating Disorders, Co-Occurring Disorders Professional-Diplomate,  Certified Disaster Crisis Outreach and Referral Professional, working towards Advanced Certificate in Dissociative Studies, and taking post-graduate work in an EMDR Masters class.
I have worn many hats while working in the Mental Health Field since 1991 (and I really don't feel that old). My past work experience includes: working as a Crisis worker with a local Domestic Violence Shelter and Drug and Alcohol Center.  I was a Rape Crisis and Domestic Violence Counselor where I was the first in the county to provide rape crisis counseling immediately after a trauma and advocated for clients by assisting in obtaining PFA's. I was a residential treatment facility counselor for Delinquent or adjudicated Adolescents. I spent 10 years as an outpatient Drug and Alcohol Counselor and a DUI treatment group facilitator at a County Mental Health/D&A Outpatient Agency.  When I was 40 (and had 3 year old twin daughters) I went back to school and obtained my master's degree. I then worked as a Drug and Alcohol Counselor at a facility offering Outpatient, Intensive Outpatient, and Inpatient D&A treatment to adults.  I ran and supervised the County Crisis Department, the Drop-In Center, and PEER for an agency while also providing services to clients involved in Psychiatric Rehab.
Currently I am living my dream (minus being at the beach where my soul is at home) as I operate and am a Licensed Professional Counselor at Life Walk Counseling Services, LLC, where I and my therapy cat, Paisley, are Blessed to meet some pretty incredible and courageous individuals. I travel to my office; however, I never see it as work as it is truly my passion. I feel that God has lead me through some pretty difficult stuff to where I am now and is here with me while I meet some pretty amazing people and share in the witness of their healing. I specialize in working with Survivors of Complex trauma and Post Traumatic Stress, Eating Issues, Dissociation, Adult Child of Alcoholics, Addictions, First Responder Traumas, Grief, Specialized Crisis/ Debriefing Response (immediate grief/trauma/crisis).
I am humbled and excited to work with several therapists who are clients as well as provide internship opportunities, supervision towards state licensure and offer consultation hours towards EMDRIA certification.
I believe that healing is a process as it is something that takes place over time. When we become healthier we may revisit past pain and trauma, even ones we had previously sought therapy for, not because we are crazy or unhealthy more so, because we are more prepared to process those deep hurts and core traumas with a different lens. I believe that the brain is incredible as it strives to help us survive in creative ways, by dissociation. I personally understand that healing IS possible as I am a survivor of complex trauma, am recovering from unhealthy eating/body issues, and have lived experiences with Dissociative gifts. I am amazed and grateful at how my brain has done some pretty incredible things to help me survive my past traumas and get me to the point to where I now help and empower others to heal their traumas. I enjoy the learning process and in being a coach/cheerleader in a team, through consultation, to aid in others'  personal and professional growth. I am forever humbled and grateful for the friends, experiences, and mentorship with ICM! I hope to meet you so we can work together to help you grow professionally!
Consultation Information
✓ Experienced In Online EMDR Therapy Training model
Consultation Rates
As a Consultant In Training I am able to work with Individuals working towards Basic EMDR hours. I specialize in Complex Trauma, Dissociation, Eating Disorders, Addictions, First Responders, Critical Incidents,  Grief, and can assist with individuals who are looking for consultation for these areas.
Individual consultation: $45/hour
Group Consultation: $45/ 2-hour group
Please reach out via email if you are interested in working with me or set up a time through my calendly link: calendly.com/michelle-2308
I look forward to working with you!
Consultation Group Info
Please consider signing up for group consultation.
I now have a 2-hour group, consisting of 4 individuals, which will meet two times per month, on Tuesday evenings.
Group consultation is a great opportunity to learn from peers, have more time to discuss client cases,  and delve into the creative and hard work you are doing with your clients.
Groups Consultation: $45/2-hour group.
Please reach out via email if you are interested in working with me or you may schedule through my calendly link: calendly.com/michelle-2308.
I look forward to working with you!
Location
115 Mabon Street, Brookville, PA 15825, USA