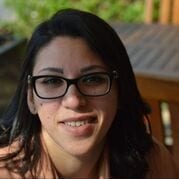 Biography
Shayma Al-Fardan, PsyD. hails from Dubai, United Arab Emirates. She started her educational journey with a BSc in Clinical Psychology from the University of Kent in Canterbury, UK followed by a MSc in Mental Health Studies from Kings College London, UK. Shayma continued her postgraduate education by attaining a MA in Clinical Psychology as well as a PsyD in Clinical Psychology from the California School for Professional Psychology at Alliant International University, Los Angeles, USA. Shayma noticed during her work with clients (adults, adolescents, families, and couples) as well as other professionals in the field (supervision/consultation) that no single approach or manualized treatment can be applied as a one size fits all outlook. She received training in a number of modalities including EMDR therapy, CBT, Emotion-Focused Therapy, Family Systems Therapy, and Psychodynamic Therapy.  Shayma is an EMDRIA Approved Consultant.
Consultation Information
✓ Experienced In Online EMDR Therapy Training model
Consultation Rates
$100.00 per hour for individual consultation; $100.00 for two hours of group consultation.
Location
Dubai Healthcare City Block A Ibn Sina Building no. 27. Unit 102 B, Dubai, Abu Dhabi, United Arab Emirates