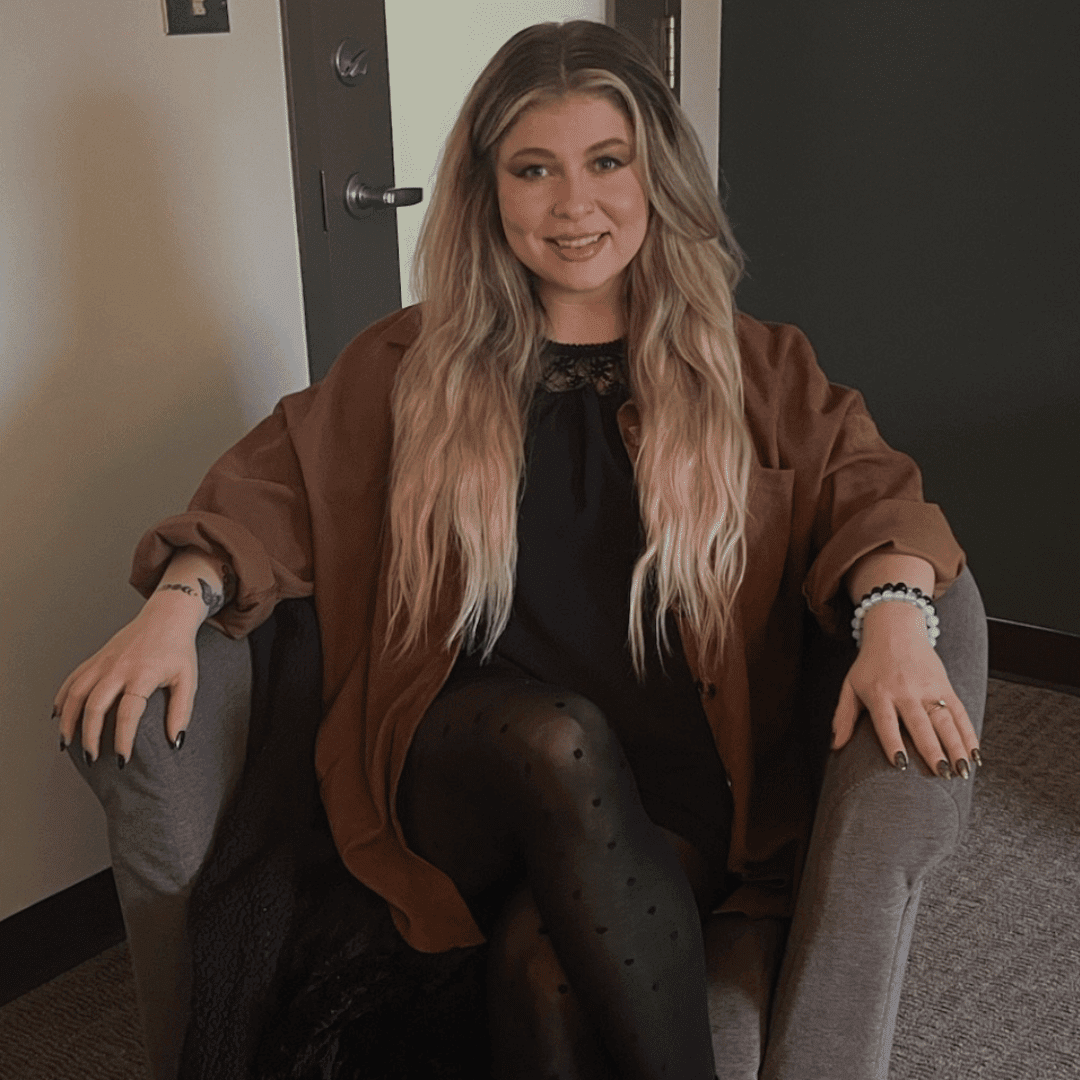 Biography
Sterling is a Supervising Licensed Independent Social Worker by the State of Ohio Counselor, Social Worker, and Marriage and Family Therapist Board. She earned a Bachelor of Science degree in Public Health from The Ohio State University, where she became passionate about understanding the contexts and lived experiences that shape people's health. Sterling wanted to pursue a path where she could work more closely with individuals to improve their health and wellbeing, rather than studying it from afar. This lead to a Master of Social Work degree and career as a mental health therapist.
Sterling is practice owner and therapist at SB Counseling & Wellness, LLC, located in Clintonville, Ohio. In her current practice, Sterling works with individuals ages 18+. However, she also has experience working with children and adolescents in community mental health. Multiple evidence-based psychotherapies and healing practices make up Sterling's therapeutic approach. She is a Certified EMDR Therapist and Approved Consultant by the EMDR International Association and has completed the Certificate of Expressive Arts Therapy program with ICM. Parts work, Polyvagal Theory, and Somatic Psychology are also integrated into her work with EMDR Therapy.
Whether with clients or consultees, Sterling views the relationship as imperative, and takes her role in creating a safe and supportive environment very seriously. Her intention is to show up as an actively LGBTQIA2S+ affirming, anti-racist, anti-oppressive individual.
Consultation Information
Consultation Rates
Basic/Foundational & Certification Consultation
Individual Consultation (1 hour)- $90
Group Consultation (per 1 hour)- $35
Consultant in Training (CIT) Consultation
Individual Consultation (1 hour)- $95
Group Consultation (per 1 hour)- $40
Consultation Group Info
All upcoming groups and scheduling can be found at the link below:
https://www.sbcounselingandwellness.com/consultation
Location
4400 North High Street suite 217, Columbus, OH 43214, USA