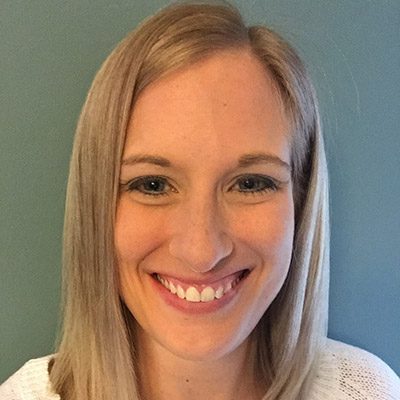 Biography
Kristen Gidel Kelly is a Supervising Licensed Professional Clinical Counselor with a Bachelor's Degree in Psychology from the Ohio State University and a Master's Degree in Clinical Counseling from the University of Dayton. Kristen holds a license in Clinical Mental Health Counseling, Chemical Dependency Counseling, and a certificate in smoking cessation therapy.
Kristen has worked in a variety of settings in community mental health and substance use treatment. Her passion is trauma work and helping clients recover from trauma related to Mental Health and Substance Abuse issues. She specializes in serving populations to include: Adults over the age of 18 (although I work with kid parts!) looking to cope with symptoms of Post Traumatic Stress Disorder, Personality Disorders, and Dissociative Disorders; formerly incarcerated populations and court ordered clients, and Veteran and Military Service Members. Kristen is passionate about helping individuals, loved ones, and families who struggle or live with addiction. She has experience working with the court system and is able to provide court ordered alcohol and drug assessments. Kristen also really enjoys helping to empower current helping professionals care for their own mental health needs so that they can be healthier therapists. She strives to be an ally to unserved populations and is an avid on-going student of anti-racism. Kristen has basic cultural competencies with the LGBTQIA+ population; these clients are always welcome and she strives to provide a non-judgmental and culturally sensitive environment.
Kristen's primary therapeutic approach is Eye Movement Desensitization and Reprocessing (EMDR) and she is Certified with EMDRIA. Kristen uses EMDR to target symptoms related to trauma, depression, anxiety and phobias, substance use, and behavioral addictions. Her other therapeutic processes include Internal Family Systems to treat Dissociative Disorders, Acceptance and Commitment Therapy, Dialectical Behavioral Therapy for personality disorders and trauma, and Collaborative Assessment for Managing Suicide. Kristen specializes in CBT for substance use disorders. She is also trained in smoking cessation therapy. I am an EMDR and DBT nerd y'all 🙂
Kristen recently became an EMDR Consultant-in-Training and hopes to provide consultation time soon! She also is a huge advocate for the Counseling discipline and hopes to provide affordable supervision options for Counselors soon!
Kristen believes that change starts with the therapeutic relationship and this is her top priority. Kristen encourages the client to feel empowered to use their voice and express preferences in their treatment. Her mission can best be described with this quote from Maya Angelou: "People won't remember what you said, people won't remember what you did, but people will remember how you made them feel." She looks forward to working with you! Kristen is on a permanent waitlist for private pay only until June of 2022. My other therapists are wonderful and are deeply aligned with my beliefs. Please consider them as alternative options.
In Kristen's free time, she loves to run, garden, bird watch, spend time at the lake or ocean, paint, go to concerts, and practice yoga, meditation, and REIKI.
Consultation Information
Location
Gahanna, Ohio, United States