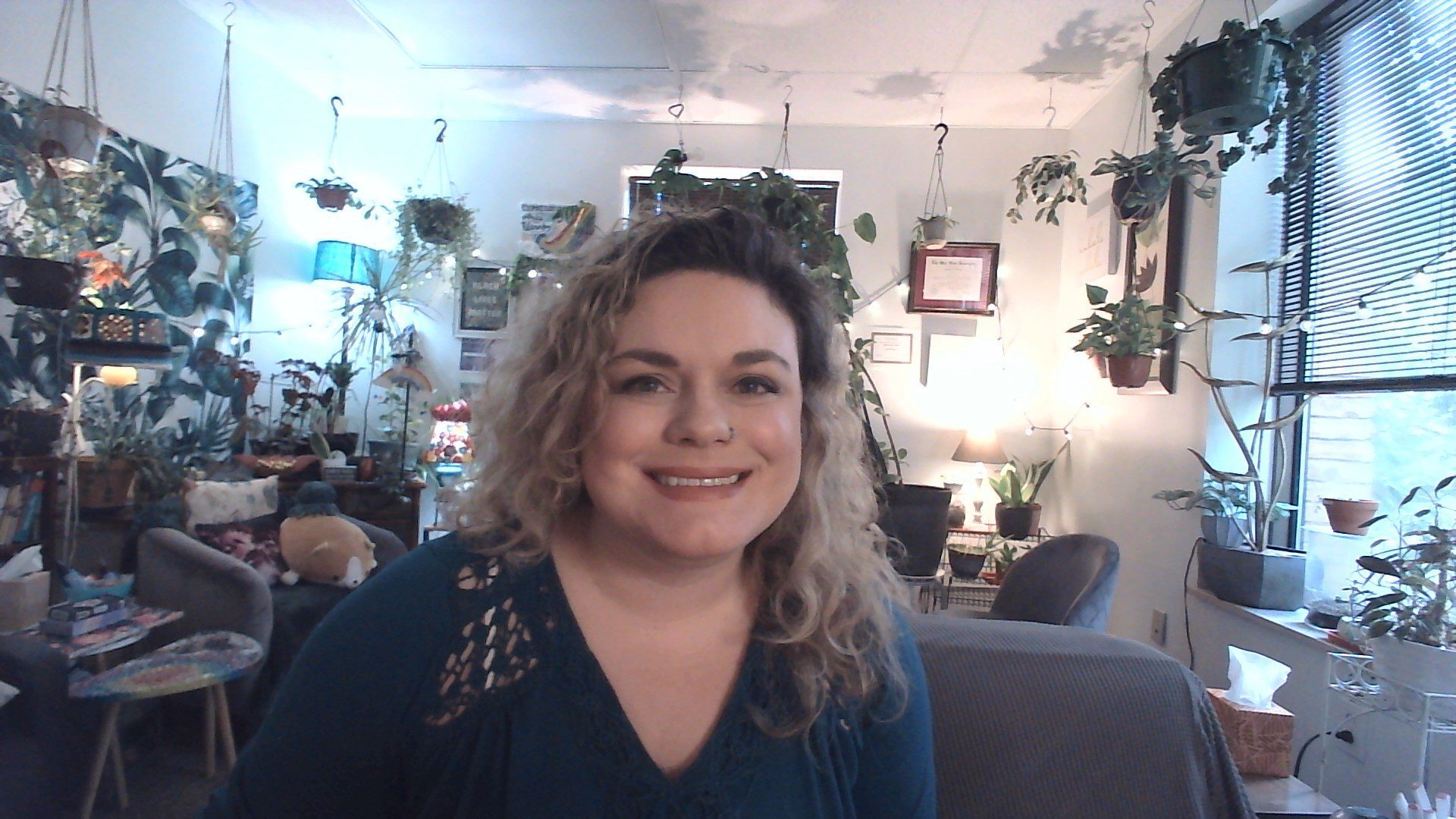 Biography
Sam is an EMDRIA-approved EMDR consultant and REAT (registered expressive arts therapist) who works with adolescents, adults, and LGBTQIA+ folx with diverse backgrounds and life experiences. She is able to provide individual and group consultation/supervision for:
Institute for Creative Mindfulness Basic EMDR Training
EMDR certification
EMDR consultant in training hours
REAT (registered expressive art therapist) supervision hours
The Institute for Creative Mindfulness Advanced Studies in Dissociation program
And more!
You can expect Sam's general consultation style to be thoroughly informed by expressive arts therapy, parts work/internal systems work, dissociation, attachment, and developmental trauma frameworks as well as anti-oppressive therapeutic frameworks.
Sam had the unique experience of growing up in Athens, Ohio, a small progressive college town in Southeastern Ohio, nestled in the midst of Appalachia. She credits much of her open-minded and curious nature to her experiences living in Athens, Albuquerque, New Mexico (where she was born and lived for the first few years of her life), and Colorado after her undergraduate degree. Sam was also lucky to grow up in a family full of artists.
Sam's other training, experience, and credentials that may influence her consult style include:
MSW (Master of Social Work) from Ohio State University, MA (Master of Arts) in Political Science, BA (Bachelor of Arts) in Political Science and Women's and Gender Studies with a minor in World Religions
LISW-S (Licensed Independent Social Worker Supervisor), Ohio
IFS (Internal Family Systems) Level 1 Trained
Extensive training/experience in: DBT, parts work, gender-affirming care, gender-affirming letter writing, anti-oppressive care, religious and spiritual diversity, social justice, and progressive interfaith community programming and community service.
Business/group practice owner and experienced in business establishment, ethical business practices, and adapting various modalities to fit the constraints of working with insurance and meeting insurance-based treatment and documentation requirements
Clinical Specialties: Adolescents, Adults, Anxiety, DBT (Dialectical Behavioral Therapy), Internal Family Systems, LGBTQIA, PTSD and general EMDR practice, PTSD/Complex PTSD and Sexual Abuse, Parts work, Trauma, Trauma/PTSD, depression, dissociation, expressive arts and parts work, expressive arts therapy, gender-affirming care, integrating expressive arts into EMDR therapy
Consultation Information
✓ Experienced In Online EMDR Therapy Training model
✓ Eligible to offer consultation in the Advanced Certificate in Dissociation Studies
Consultation Rates
Consultation Group Info
Sign up on Calendly for Group and Individual consults! Please email me for individual consults if you're not able to find a time that works for you.
https://calendly.com/sbergstein
Location
4041 North High Street, Columbus, OH, USA