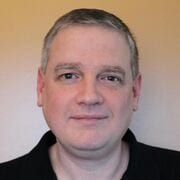 Biography
Thomas Zimmerman, M.S.Ed., LPCC is an EMDRIA-Certified Therapist and Approved Consultant. Thomas practices at PsyCare in Struthers and Howland, OH and is a graduate of the Institute for Creative Mindfulness Training Program in EMDR Therapy. Thomas maintains a popular blog on EMDR therapy and trauma therapy that you can read by clicking HERE.
Consultation Information
✓ Experienced In Online EMDR Therapy Training model
Consultation Rates
$55.00/hour for individual consultation $50.00/two-hour group consultation
Consultation Group Info
Consultation groups are held Thursdays 6:00 – 8:00 PM EST. Group and individual consultations can be scheduled at the website.
Location
25201 Chagrin Blvd. Ste 390, Beachwood, Ohio, United States