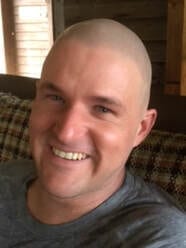 Biography
Adam O'Brien, PhD., LMHC, CASAC holds a PhD in Addiction Studies and is a Licensed Mental Health Counselor and Credentialed Alcohol and Substance Abuse Counselor in New York State. He is located in Chatham (Albany/Hudson area) where he maintains a private practice and now the Wounded Healers Institute. He has experience working with addictions, domestic violence, victims of crime, first responders, veterans, children, adolescents, and adults. Adam has regularly been doing trauma resolution "Intensives" sessions and is an excellent resource on this EMDR Therapy service. He has agency, EAP, intensive outpatient, community-based settings, and residential experience. He specializes in addiction (chemical and behavioral), dissociation, complex trauma, preverbal, intergenerational, historical, medical, spiritual abuse, psychedelic integration, and harm reduction. He also has excellent experience with 12-steps, recovery, integrative medicine, bulk flash, addressing toxic shame, loss, anger, and adoption. He is well-versed in Ego State Therapy, Psychedelic Therapy, Mindfulness-Based Stress Reduction (MBSR), Dialectical Behavioral Therapy (DBT), Progressive Counting (PC), Deep Brain Reorienting (DBR), Certified Brainspotting (BSP) Therapist and Approved Brainspotting Consultant, Neurofeedback, and is a Certified Expressive Arts Therapist.
Clinical Specialties: DID/Dissociation, EMDR therapy intensives and retreats, addiction, adolescents and children, complex trauma, dissociation and addictionsu200b, grief and loss, integration of EMDR with Progressive Counting (PC) and Brainspotting, mindfulness and EMDR, neurofeedback, spirituality and EMDR therapy
Consultation Information
✓ Experienced In Online EMDR Therapy Training model
✓ Eligible to offer consultation in the Advanced Certificate in Dissociation Studies
Consultation Rates
$125.00/hour for individual consultation (a block of 5 consulting sessions for $500.00) $50.00/two-hour group consultation (a block of 5 groups for $200.00). Speciality Groups on Addiction as Dissociation: $75.00. Consultants in Training (CIT) (for those going for Approved Consultant status) rate: $150.00 individual. $75.00 per group.
Consultation Group Info
Last Wednesday of the Month 12-2 EST, which is a speciality Addiction as Dissociation Consultation group. All are welcome.
Location
255 Lark Street, Albany, New York, United States