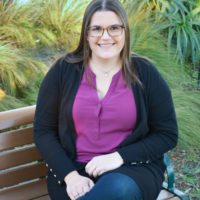 Biography
Heidi Roselle, M.A. is a Licensed Professional Clinical Counselor, EMDRIA-certified EMDR therapist, and registered consultant-in-training working under Dr. Mara Tesler Stein and Rhea Harris-Junge. Heidi holds a Master's degree in Clinical Counseling from Montclair State University and a bachelor's degree in Women & Gender Studies from Rutgers University.
Firmly grounded in the 8-phase protocol of EMDR therapy as her theoretical orientation and treatment modality, Heidi helps clients to reprocesses traumatic or upsetting experiences that wreak havoc and block psycho-emotional healing. Heidi sees her clients as "whole persons" with tremendous strengths. This strengths-based paradigm, in conjunction with EMDR standard protocol, comes together to produce a powerful and potent healing method to free clients from the grips of trauma, anxieties, and barriers to healing.
Heidi brings immense empathy, compassion, and understanding to her work as a clinician and EMDR consultant-in-training. She is particularly passionate about perinatal mental health, including helping birthing people and partners to navigate challenges of fertility, pregnancy, and the postpartum period. Heidi prides herself on being a culturally sensitive therapist who welcomes all clients regardless of sexual orientation, race, gender, age, religion, disability, etc. She views each client as an expert in their own experience of culture and looks to the individual to help her understand the meaning of culture and its impact on their identity.
---
Consultation Information
Consultation Rates
$45.00 per hour of individual consultation,$45.00 per two hours of group consultation
---
Location
Los Alamitos, California, United States